HOME PAGE UPDATE NEWS DISCOGRAPHY MAIN DISCOGRAPHY LIVE RECORDINGS SETLIST COLLECTION DVD POSTCARDS PHOTO ALBUM SHOPPING LINKS TOURDATE PRESS BOOKS JONSI AMIINA
popplagiđ.com Ölvis THE BLUE SOUND CD 2005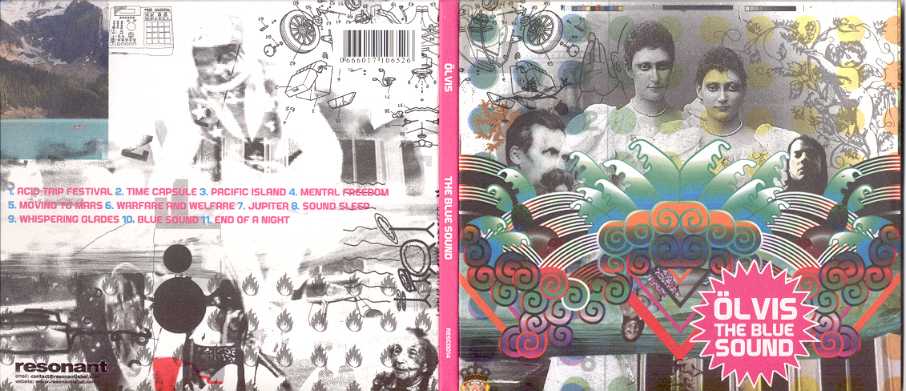 Back Cover/Front Cover - (RESCD014)
.
Second album from Orlygur Thor Orlygsson, aka Ölvis, almost exactly a year on from his self-titled debut - an album that garnered rapturous praise in certain quarters. Whereas his debut was effectively instrumental, aside from occasional understated background vocals, "The Blue Sound" heralds a massive progression for Olvis; six of the eleven tracks here feature Orlygur singing in Icelandic, layered over epic, lush orchestration, to stunning effect.
Intriguingly, the album also features SIGUR ROS drummer Orri Dyrason on four tracks, and fellow Sigur Ros member Georg Holm on two tracks - the first time they've appeared together as guest musicians on a record. Similarly, also guesting on "The Blue Sound" is Maria Huld Markan Sigfusdottir, violinist with AMINA, Sigur Ros' string quartet. Elsewhere on the album are members of APPARAT ORGAN QUARTET and SK/UM, as well as other highly respected Reykjavik musicians. The entire album was written and produced by
Orlygur himself, and has undoubted crossover potential, with potential
appeal to the chillout crowd (a track from his debut album opens the new Global Underground "Afterhours 2" compilation) as well as followers of Sigur Ros, Stafraenn Hakon and beyond.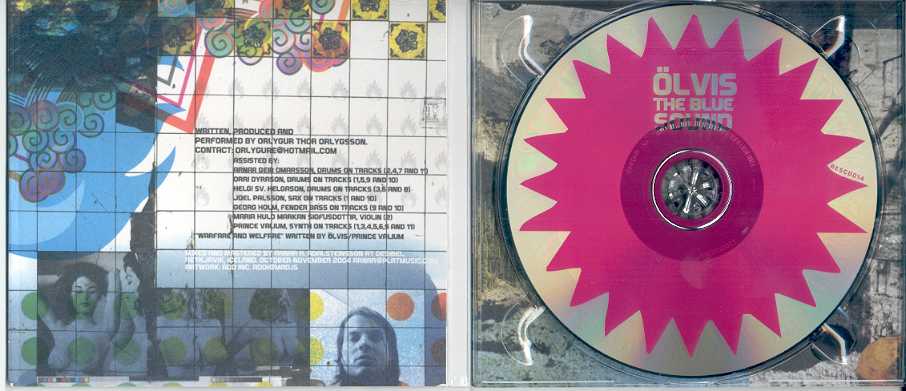 Ölvis THE BLUE SOUND

Acid Trip Festival
Time Capsule
Pacific Island
Mental Freedom
Moving To Mars
Warfare And Welfare
Jupiter
Sound Sleep
Whispering Glades
Blue Sound
End Of A Night

Sigur Rós:
Jón Ţór Birgisson (vocals, guitar), Georg Holm (bass),
Kjartan Sveinsson (keyboards/piano), Orri Páll Dýrason (drums)
popplagiđ.com
HOME PAGE UPDATE NEWS DISCOGRAPHY MAIN DISCOGRAPHY LIVE RECORDINGS SETLIST COLLECTION DVD POSTCARDS PHOTO ALBUM SHOPPING LINKS TOURDATE PRESS BOOKS JONSI AMIINA