HOME PAGE UPDATE NEWS DISCOGRAPHY MAIN DISCOGRAPHY LIVE RECORDINGS SETLIST COLLECTION DVD POSTCARDS PHOTO ALBUM SHOPPING LINKS TOURDATE PRESS BOOKS JONSI AMIINA
popplagiđ.com Sigur Rňs Ágćtis Byrjun [PIAS] 2003 wrong pressing

CD: has the number 946.0001.020 like the third edition .This version contains the album "Boire" , 13 songs, by Christophe Miossec, a french composer - and not Ágaetis byrjun .

Wrong pressing of Ágaetis byrjun was sold in Germany in the 2003.
Digipack and booklet are the same as on the first pressing,squared booklet.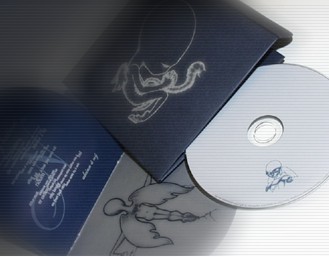 Sigur Rňs Ágćtis byrjun discography main page
Sigur Rós:
Jón Ţór Birgisson (vocals, guitar), Georg Holm (bass),
Kjartan Sveinsson (keyboards/piano), Orri Páll Dýrason (drums)
popplagiđ.com
HOME PAGE UPDATE NEWS DISCOGRAPHY MAIN DISCOGRAPHY LIVE RECORDINGS SETLIST COLLECTION DVD POSTCARDS PHOTO ALBUM SHOPPING LINKS TOURDATE PRESS BOOKS JONSI AMIINA