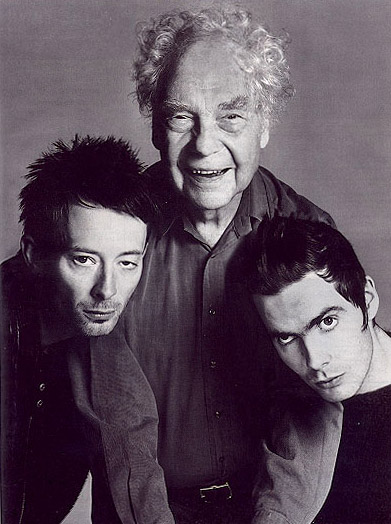 · CD with inner sleeve,contains 3 unreleased songs. Instrumental music,during 20 minutes,composed and played by Sigur Ros for the Split Sides performance, ballet of the Merce Cunningham Dance Company.Recording in Sundlaugin Studio Recording in november 2003 ,using improvisations during the show at the Brooklyn Academy of Music - New York,14th october 2003 and Paris - Theatre de la Ville 2-7th december 2003. 2004 South Korea ,april 15 & 16 & 17 Sejong,Norway
may 21 Bergen International Festival - Grieghallen , 2007 Australia
october 27 the Arts Centre - Melbourne ,october 29 Forum 2 - Melbourne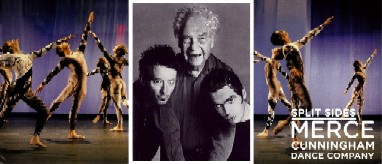 2009 - DVD by Microcinema International
Sigur Ros and Radiohead created the music for a 2003 dance performance series called Split Sides that's now available in a two-DVD set.

The DVDs feature the 45th and 46th performances of the show, which involved 14 dancers from the Merce Cunningham Dance Company at New York's Brooklyn Academy Of Music. It was divided into two 20-minute parts — one with Sigur Ros' music and the other with Radiohead's.

There were also different set designs, costumes, lighting and choreography for the two sets, and the order in which each element appeared was determined by an on-stage dice roll before the performance, which meant there were 32 possible combinations for any show. The DVDs present four.

Sigur Ros' contribution was comprised of three songs released as the Ba Ba Ti Ki Di Do EP in 2004. Radiohead's music had never been released until now on the DVD, 126 min.
Sigur Rós:
jón ţór birgisson - voice, guitar, keyboards
kjartan sveinsson - keyboards, guitar
georg hólm - bass, keyboards, glockenspiel
orri páll dýrason - drums, keyboards
Merce Cunningham Dance Company >>
Sigur Ros popplagid.com
BA BA TI KI DI DO
tracklist on 5" cd - vinyl 12"
01 - ba ba [6:12 mins]
02 - ti ki [8:49 mins]
03 - di do[5:42 mins]